Ghanaians love the English Premier League. Aside from the pride that it features notable Ghanaian sons like Thomas Partey and Mohammed Salisu, the league is energetic, thrilling…and notorious for quick manager turnover.
Since the Roman Abramovich era at Chelsea, sacks have become commonplace, with club executives increasingly losing patience with underperforming managers.
When a team suffers a series of poor games, fans and punters jump on bookmaker apps like Betway as a source of information regarding staking on when the team manager would be thrown out the door.
But do you know the Premier League managers with the shortest tenures?
1. Les Reed, Charlton Athletic (41 days)
Les Reed became the manager with the shortest stir in EPL when he managed Charlton Athletic for 41 days. He won only once in his six games in charge and suffered a League Cup exit to League Two side; Waycombe Wanderers.
To make matters worse, Les Reed had a sullen touchline mood, and the media nicknamed him "Les Miserables." Alan Pardew replaced him on December 24, 2006, bringing his stint to an end.
After leaving Charlton Athletic, Reed handled various managerial and sporting duties at clubs like Fulham and Southampton.
He's currently the football strategy advisor at Wrexham FC.
2. Rene Meulesteen, Fulham (75 days)
The manager with the second shortest stint in the EPL came from whom many people didn't expect. Rene had a successful managerial career before taking up the Fulham role, and his best days were with Manchester United. 
He won three EPL, One UEFA Champions League, and numerous other trophies as assistant manager at the Red Devils.
These successes inspired Fulham to hire him after he left Manchester United in 2013. However, his stint at Fulham would only last 75 days and 13 league games. In those games, he only won thrice and was sacked after losing five consecutive times.
Many controversies came with his managerial tenure at "The Cottagers," and the media rumored that he asks his players to identify their secret animals before games. 
Fulham sacked him and replaced him with Felix Magath on February 14, 2014. He's currently the assistant coach of the Australian National Team.
3. Frank De Boer, Crystal Palace (77 days)
Frank De Boer has seen massive successes and failures. He managed Ajax and won four consecutive Eredivisie titles with the club before leaving in 2013.
His successes at Ajax Amsterdam led Inter Milan to appoint him as the club's manager. 
Ironically, he was in charge of the team for only 85 days before the board sacked him for poor performances. Crystal Palace took him up after his stint at Inter, but he lasted just ten weeks.
He lost his first four league games at Palace without scoring a single goal, the worst start to the EPL by any manager. Frank is also the shortest-serving EPL manager regarding the number of matches (5). His last managerial duty was as head coach of the Netherlands Nation Team.
4. Bob Bradley, Swansea FC (84 days)
Bob Bradley was a pacesetter of American Football. He became the first American manager to manage a European-top-flight club when he was appointed the manager of the Norwegian outfit; Stabaek in 2014. 
Bradley was also the first American manager to coach an EPL top-flight club when he became Swansea FC boss in December 2016.
The fans and media criticized his appointment and believed he was appointed out of favoritism by the club's American owners. 
Bradley didn't prove them wrong and was only in charge for 11 games. He managed two wins and nine draws before leaving for the newly formed Los Angeles FC.
5. Quique Sanchez, Watford (85 days)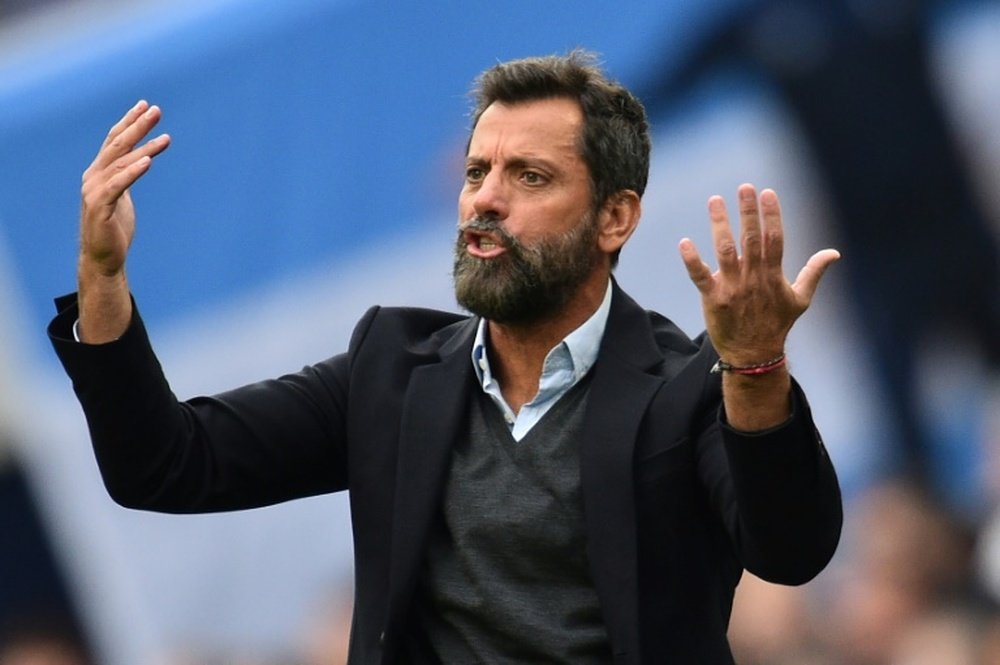 Quique Sanchez began his managerial career handling Real Madrid youth teams. Valencia C.F. was the first senior team that he coached when he landed a job with them in 2004. He also coached clubs like Athletico Madrid and Shanghai Shenai of China.
He had a stint at Watford twice, the first in the 2015-16 season and the second in 2019. His second tenure in 2019 was the most disastrous, as he was only in charge for 85 days. 
Manchester City defeated Watford 8-0 during this period.
He won only once before he left the club on October 6, 2021. Sanchez is currently the manager of Getafe.
6. Terry Conor, Wolves (91 days)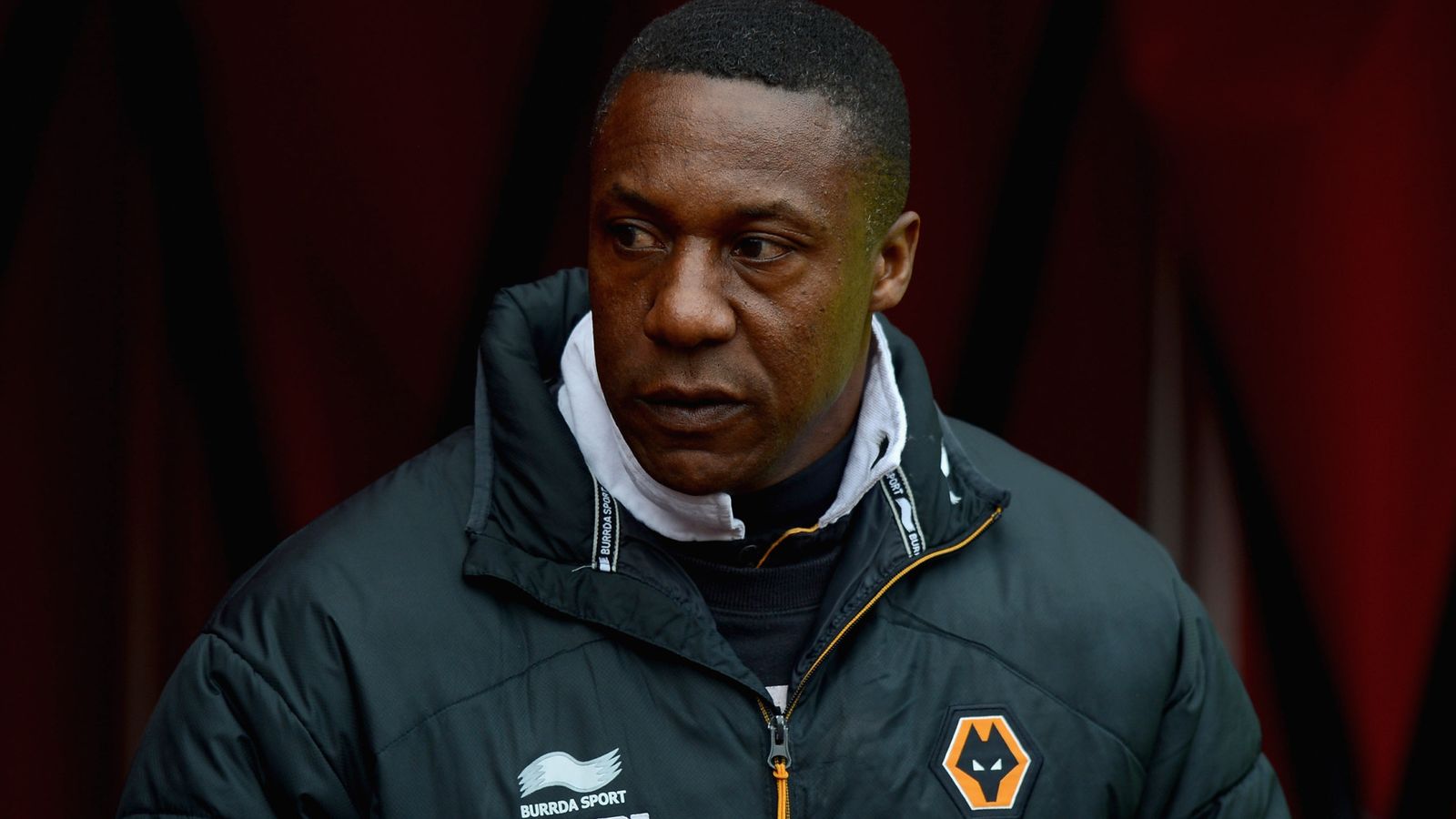 Terry Conor had been with the coaching crew of Wolverhampton Wanderers under John Ward and Mick McCarthy. 
McCarthy was sacked midway through a disastrous 2011-12 season, and Conor replaced him as the club's head coach. His main aim was to lead the club out of relegation.
Conor failed to win any of his thirteen games in charge, losing nine and drawing four. The club demoted him back to the assistant managerial role after finishing the season with just 25 points, statistically one of the club's worst. 
However, he left the club after four games into the 2012-13 season. Conor is currently Blackpool's assistant manager.
7. Colin Todd, Derby County (98 days)
Colin Todd racked up almost 300 hundred appearances as a player for Derby County. His legendary playing status at the club and his mildly impressive managerial career led to him becoming the club's manager in 2001. 
He resigned from his role at Swindon town in 2001 to become Derby's assistant manager but got promoted to the managerial level after one year.
His stint as a derby manager was just two days short of 100. The club sacked him after fourth-division side; Bristol Rovers eliminated them from the FA Cup. His last job as a manager was with Esbjerg fB in 2016.
Conclusion
The Premier League has seen many managers come and go. While coaches like Arsene Wenger and Sir Alex Ferguson coached for decades, some managers barely lasted months. 
The managers on this have the shortest tenure in the English Premier League since its inception.