US President Donald Trump has sparked outrage after he was reported to have used crude language to describe Haiti, El Salvador and African countries.
Reports that he had called them "shithole countries" in an Oval Office meeting generated a backlash worldwide and Mr Trump later denied them.
However Democratic Senator Dick Durbin said he heard Mr Trump use "racist" language.
The president called some African nations "shitholes", he said.
Amid widespread coverage of his reported remarks, on Friday Mr Trump tweeted his language at the meeting "was tough, but this was not the language used".
The Washington Post, the New York Times, Politico and the Wall Street Journal all reported the comments on Thursday, quoting witnesses or people briefed on the meeting. The White House did not deny them.
"I cannot believe that in the history of the White House, in that Oval Office, any president has ever spoken the words that I personally heard our president speak yesterday," Mr Durbin told reporters on Friday.
BREAKING: Democrat Sen. Durbin, who was in meeting with Pres. Trump: "He said these hate-filled things." https://t.co/yUHQuZIOCm pic.twitter.com/s9fMhtcguR

— MSNBC (@MSNBC) January 12, 2018
What was the context for the comments?
Mr Trump's reported remarks came as both Republican and Democratic lawmakers visited him on Thursday to propose a deal on immigration.
Mr Trump was said to have told them that instead of granting temporary residency to citizens of countries hit by natural disasters, war or epidemics, the US should instead be taking in migrants from countries like Norway.
"Why are we having all these people from shithole countries come here?" the Washington Post quoted him as saying.
Mr Durbin said that when Mr Trump was told that the largest groups of immigrants with Temporary Protected Status (TPS) were from El Salvador, Honduras and Haiti, the president responded: "Haitians? Do we need more Haitians?"
But in another tweet on Friday the president denied saying "anything derogatory about Haitians".
Never said anything derogatory about Haitians other than Haiti is, obviously, a very poor and troubled country. Never said "take them out." Made up by Dems. I have a wonderful relationship with Haitians. Probably should record future meetings – unfortunately, no trust!

— Donald J. Trump (@realDonaldTrump) January 12, 2018
What was the reaction?
Botswana summoned the US ambassador to "express its displeasure" at what it called "highly irresponsible, reprehensible and racist" comments.
The African Union (AU) said it was "frankly alarmed" by Mr Trump's statement.
Rupert Colville, a UN human rights spokesman, said: "If confirmed these are shocking and shameful comments from the president of the United States. I'm sorry but there is no other word for this but racist."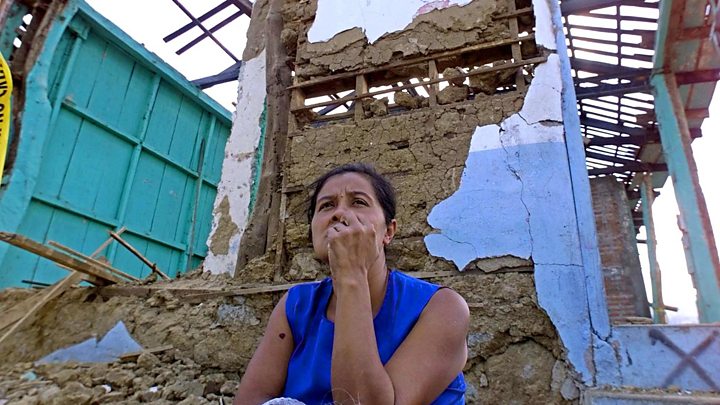 In the US, the National Association for the Advancement of Colored People (NAACP) accused the president of falling "deeper and deeper into the rabbit hole of racism and xenophobia".
Mia Love, a Utah Republican and the only Haitian-American in Congress, demanded an apology from Mr Trump for the "unkind, divisive, elitist" comments.
Another black lawmaker, Cedric Richmond, a Democrat, said the comments were "further proof that his Make America Great Again agenda is really a Make America White Again agenda".
But Steve King, a Republican Congressman from Iowa, backed the president in a tweet.
Hang in there Mr. President @realDonaldTrump. If those countries aren't as you described, Democrats should be happy to deport criminal aliens back to them. &End #AnchorBabies, too.

— Steve King (@SteveKingIA) January 12, 2018
What is happening in US immigration?
In recent weeks, the Trump administration has been trying to limit the number of family members of immigrants who can enter the US, and has moved to end the protected status of thousands already in the country.
At the meeting, lawmakers reportedly proposed restoring TPS permits for certain countries, allowing their residents to remain because their home countries are temporarily unsafe for them.
To try to secure presidential approval, the lawmakers were said to have earmarked $1.5bn (£1.1bn) for a wall that Mr Trump wants built on the US border with Mexico.
On Friday, Mr Trump tweeted that the deal offered to him was "a big step backwards" that would not "properly" fund the wall and would force the US to take "large numbers of people from high-crime countries which are doing badly".
He wrote that he wanted "a merit-based system of immigration and people who will help take our country to the next level".
This week the Trump administration announced it was withdrawing TPS for more than 200,000 people from El Salvador.
The decision gives Salvadoreans who have been living in the US for more than 15 years until next year to leave, seek lawful residency or face possible deportation.
They were granted provisional residency after an earthquake devastated the Central American country in 2001.
But the state department said on Monday that much infrastructure damaged by the quake had since been repaired. TPS permits have already been withdrawn from Haitians and Nicaraguans.
Hundreds of thousands of migrants face possible deportation from the US.
How was the slur reported?
The Washington Post broke the story with the word "shithole" in its headline and in the alert that the paper sent out to followers' smartphones.
On US TV, some broadcasters gave content warnings or avoided saying the word altogether. Fox News used asterisks to obscure the offensive word along the bottom of the screen, but CNN and MSNBC carried it in full.
Around the world, journalists reporting in other languages faced the question of how to translate what Mr Trump had said.
In French, headlines featured "pays de merde", using the expletive to refer to the countries but without the word "hole"
In Spanish, "países de mierda" was used, similar to the French, as well as "países de porquería", which means "trash countries"
In German, "Drecksloch" , which literally means dirt hole but like the word used by Mr Trump is considered vulgar
In Dutch, one newspaper used "achterlijk" (backward) as its headline
In Japanese, a word that translates as "outdoor toilet" was used
In Portuguese, one outlet used a word that translates as 'pigsty', while others translated the quote literally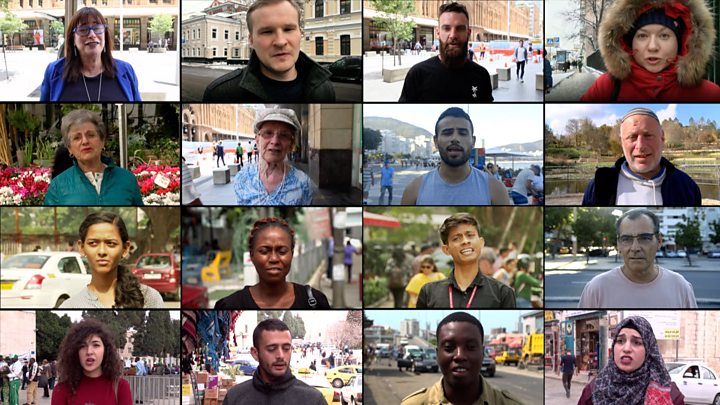 Source: BBC