President Akufo-Addo on Friday, 22nd February 2019 presented 140 vehicles to the Ghana Armed Forces. The vehicles included 50 Ankai buses, 40 Toyota Landcruiser Hardbody Vehicles and 50 Toyota Hilux Pickups.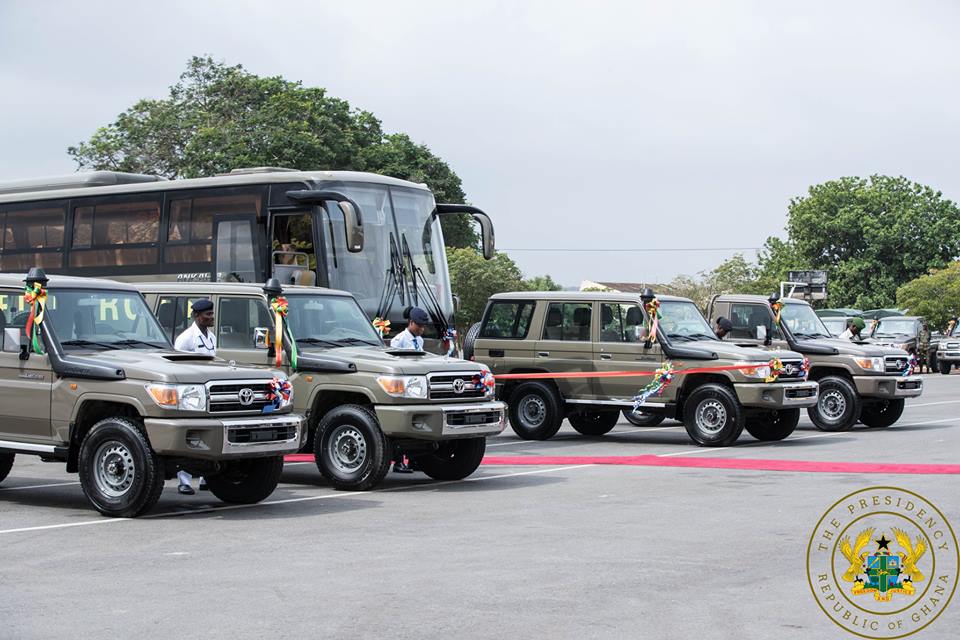 Addressing military men at the Burma Camp in Accra, President Akufo-Addo said: "This forms part of my government's efforts to re-equip and retool the Armed Forces with the needed logistics to enable you to discharge your duties more efficiently and more effectively."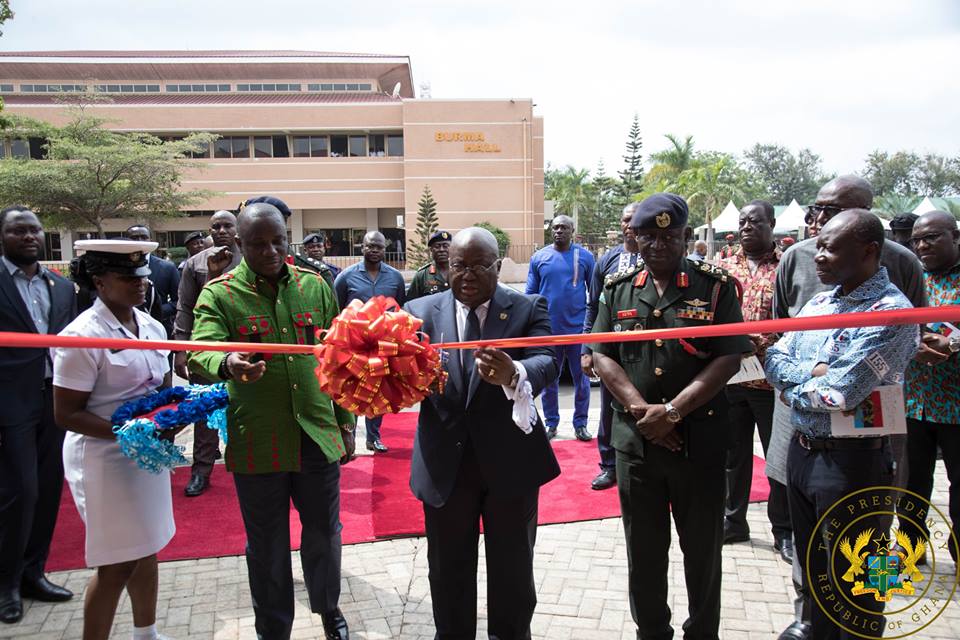 The President also indicated that an additional 48 vehicles, representing the second tranche of staff and operational vehicles to the Armed Forces, will be presented soon.
As Commander-in-Chief of the Ghana Armed Forces, the President told the officers "our vision of ensuring equitable distribution of development, progress and prosperity to all parts of the country can only be made possible in an atmosphere of peace and security. We are determined to continue in this vein, and meet the needs of the Armed Forces."
President Akufo-Addo also commissioned the newly constructed Command Officers' Mess, a project started by the previous administration, and completed and fully furnished under the current leadership of the Ministry and Military High Command.