The Akufo-Addo government is in the process of awarding contracts for the repair of some 253 roads which are believed to be in deplorable condition.
Government had earlier complained that it inherited an 11.6 billion Ghana cedi debt in the road sector from the Mahama administration, hence there was no money to fix faulty roads or construct new ones.
"The debt overhang in the Ministry is huge; close to GH¢ 11.6 billion in commitments, all contracts put together and that is big," Anthony Karbo, a deputy Minister of Roads told Citi News in August.
In the latest development however, the Ministry of Roads and Highways in a public notice, announced that it has started receiving bids for the patching of potholes as well as sectional repairs on the 253 trunk roads nationwide.
"The Ministry of Roads and Highways, acting through the Ghana Highway Authority, invites sealed bids from eligible bidders i.e. MRH Classes A3-A4, to carry out routine maintenance works listed hereunder," the Ministry stated.
Under the project, the Central and Ashanti Regions have the highest number of beneficiary roads with 52 slots each, followed by the Eastern Region which has 42 roads earmarked to be fixed.
Brong Ahafo Region has the third highest list earmarked roads of 24, Western Region, 16, Northern Region, 15, Volta Region, 15, Greater Accra, 14.
Upper West and Upper East Regions have the lowest number of roads under the project which are 12 and 11 respectively.
Gov't conducts roll call of road construction companies
This comes on the back of moves by government to compile the list of road construction companies in the country.
The Ministry of Roads about two weeks ago, began "compiling names of prospective companies who have the expertise to undertake works in respect of the following activities: Road line marketing, construction of pedestrian guard rails, construction of crush barriers, maintenance of green areas, pot-hole patching and vegetation control."
Osafo Maafo laments inflated cost of road projects
The NPP government had accused the former administration of awarding road contracts through restricted tendering.
Senior Minister, Yaw Osafo Maafo, also on Monday, September 25, 2017, bemoaned what he calls corrupt practices within the country's road sector.
According to him, some road contractors intentionally inflate the cost of roads, adding that, such practices have had adverse effect on the country's funding sources.
Speaking at an event to officially commence the upgrade of the Accra-Tema Motorway on Monday, Osafo- Maafo said the cost of road construction in Ghana must conform to international standards.
"If you go to the score card of the Ghana Institution of Engineers, they describe the sources of our poor performance in the road sector. They talk about lack of adequate funds, technical know-how, but they also talk about corruption. It's something we should also pay attention to. We must have value for money in the road sector," he added.
Below is the full list of roads captured under the maintenance project: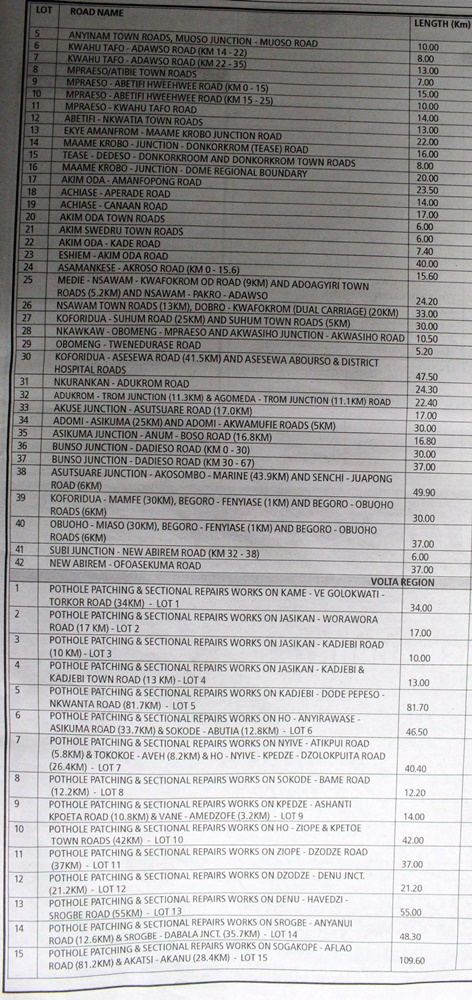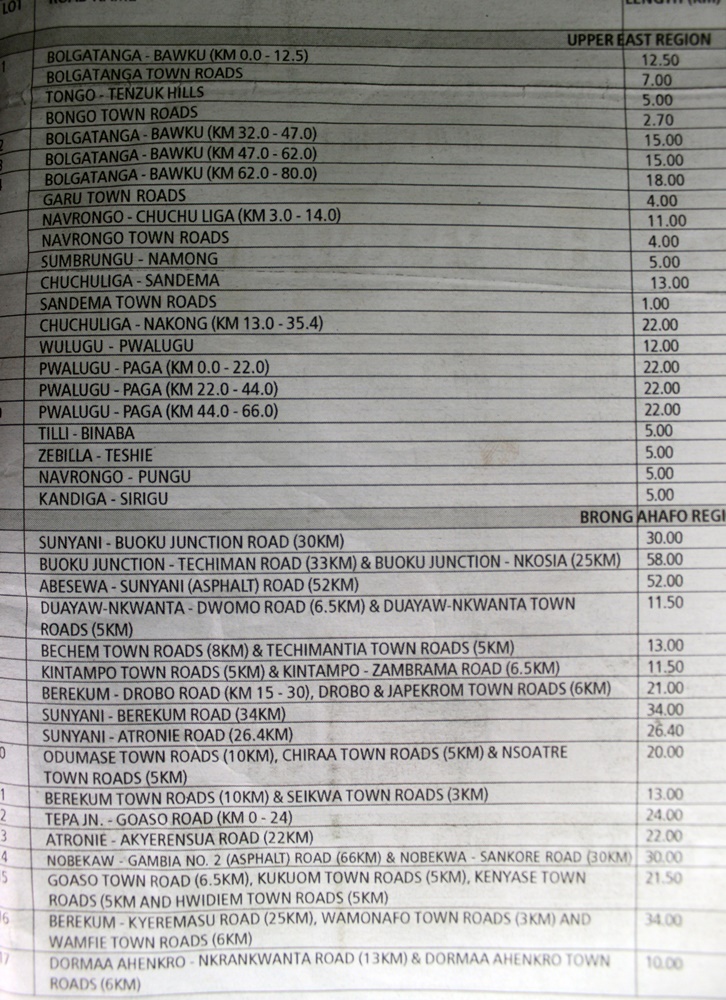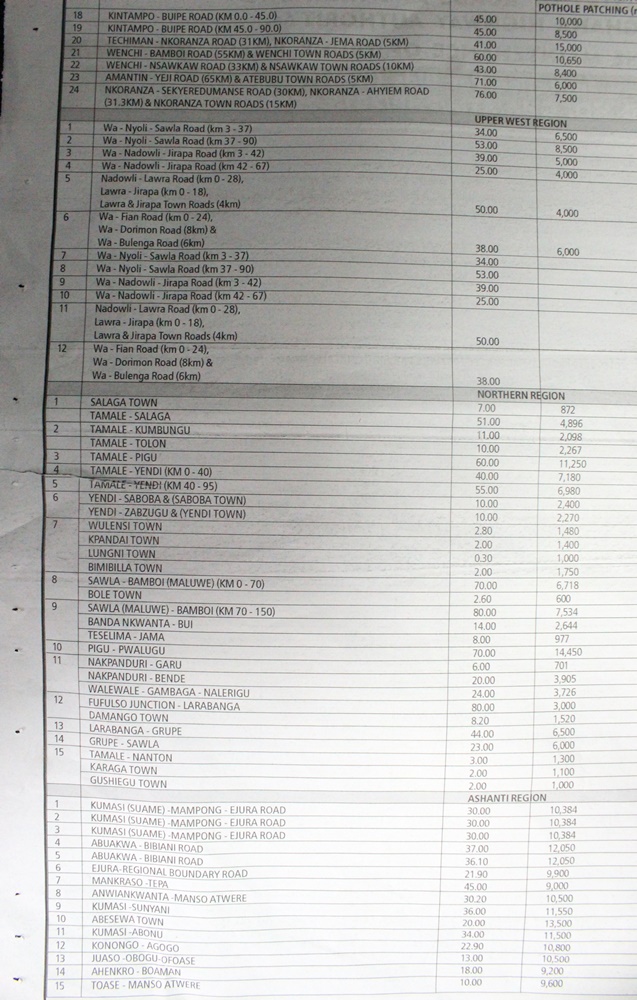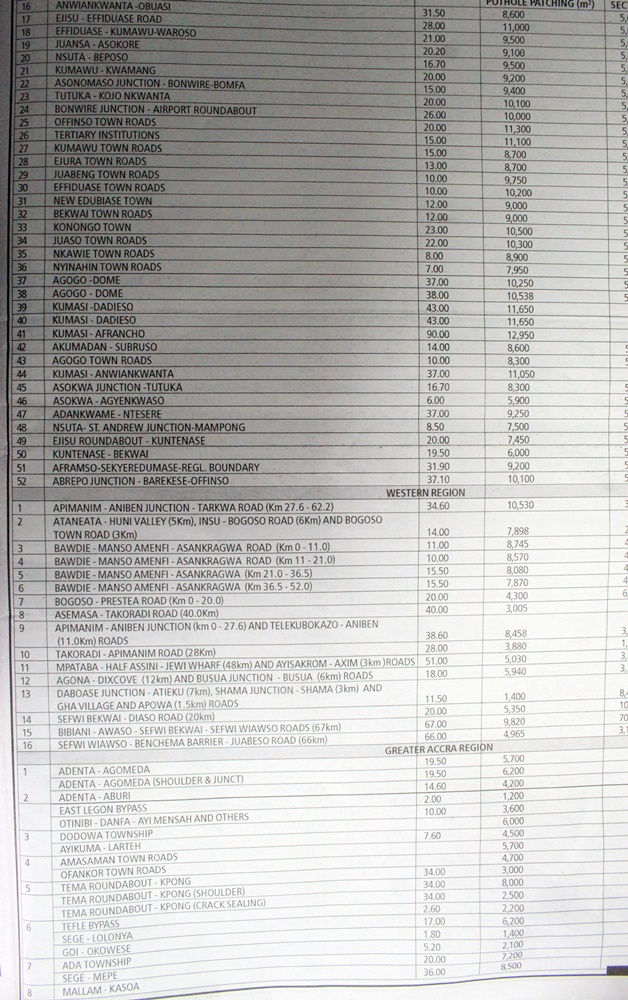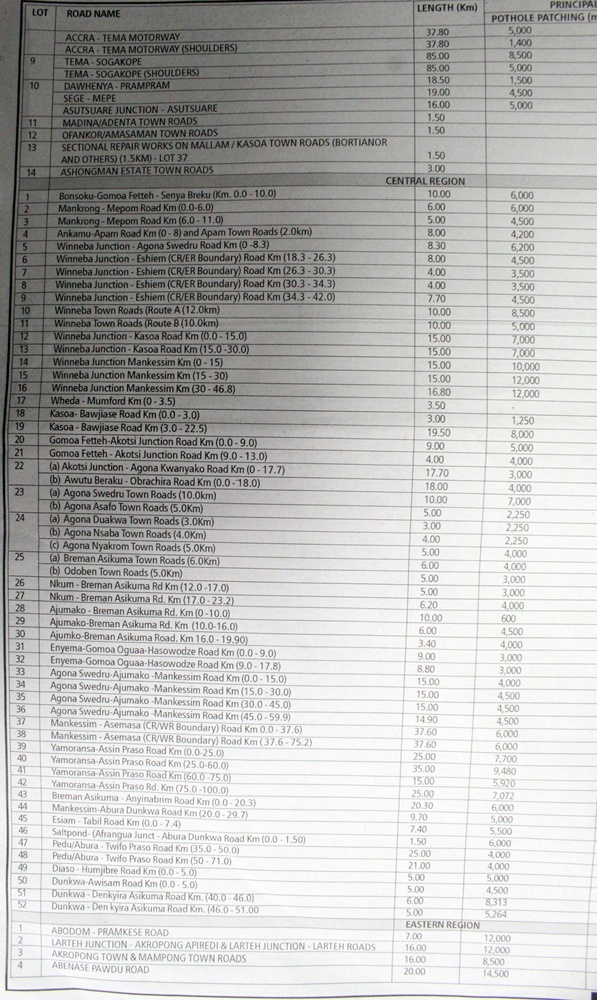 Source: Citifmonline