Japan Hit By Strongest Typhoon In 25 Years
Japan has been hit by one of the strongest typhoons in 25 years, with officials warning more than a million people to evacuate their homes.
Typhoon Jebi made landfall in western areas, bringing heavy rain and reports of winds up to 172km/h (107 mph).
In Osaka Bay it swept a tanker into a bridge and in Kyoto parts of the train station roof came down.
There are no reports of casualties and the storm is expected to weaken as it continues to move across the country.
The storm made landfall on Shikoku island around noon on Tuesday local time and then moved across Japan's largest main island of Honshu.
There are warnings of high waves, flooding and mudslides. It has already left tens of thousands without power and authorities have urged people to move to safety.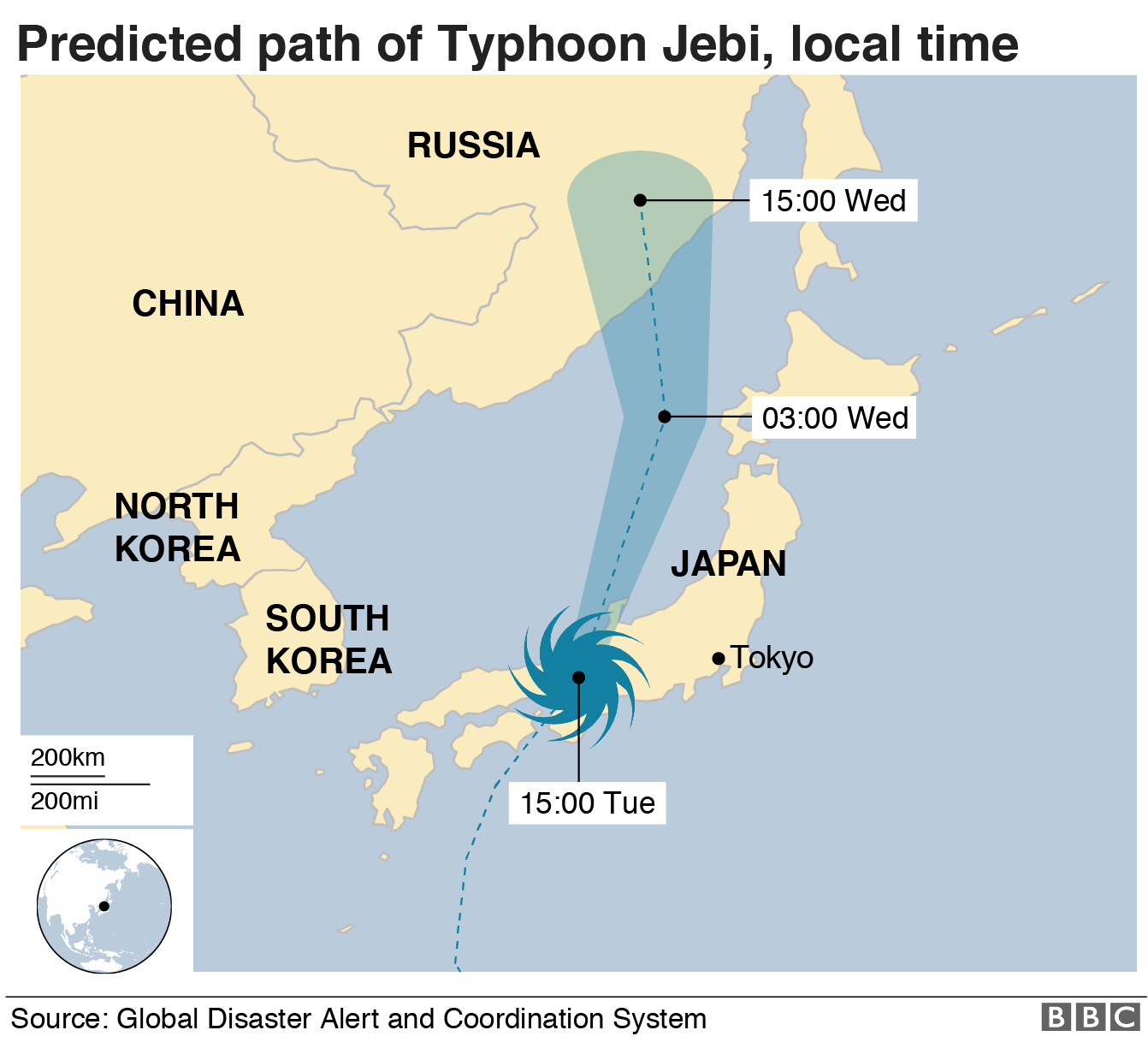 Hundreds of flights, trains and ferries had to be cancelled. Flooding covered the runways at Kansai International Airport in Osaka.
Universal Studios Japan, a popular amusement park near Osaka, was closed.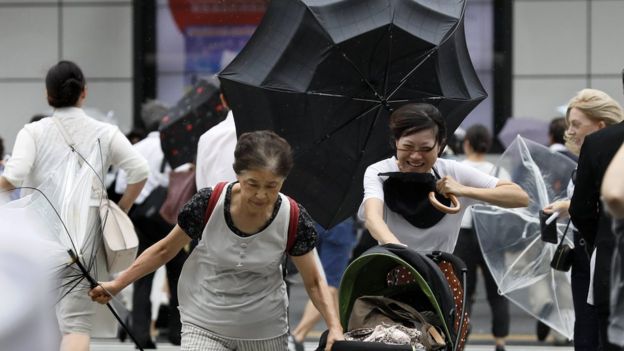 The storm hit with winds of up to 216km/h (135 mph)
Authorities warn of landslides, flooding, violent winds and high tides
Prime Minister Shinzo Abe convened an emergency meeting and called on people "to take action to protect your lives, including preparing and evacuating early".
Footage from the storm making landfall showed giant waves crashing against the coastline and flying debris.
Japan's weather agency has warned of possible landslides, flooding and violent winds, as well as high tides, lightning and tornadoes in the areas affected.
The country is regularly struck by major storms and this summer has been one of extreme weather.
In July landslides and massive floods – the worst in decades – killed more than 200 people. That was followed by a record deadly heatwave.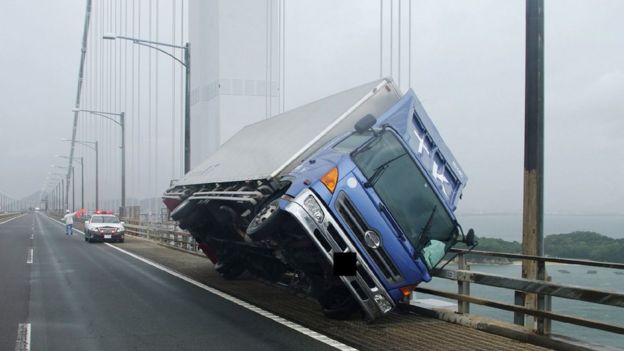 The winds were strong enough to turn over trucks.
Source: BBC