Students of Karaga Junior High School in the Nanumba North district of the Northern region have been forced to study under very deplorable conditions.
The structure housing the JHS students can best be described as a farm shed, which school authorities have said is home to all sort of reptiles.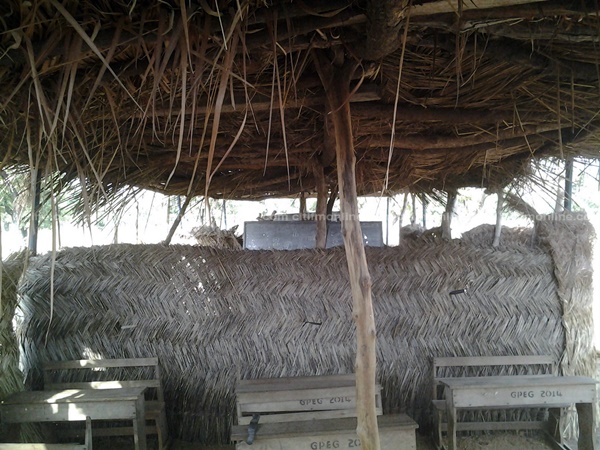 Mr. Abdulai Alhassan, the assistant headmaster of Karaga JHS, lamented to Citi News that studying under these conditions affects teaching and learning negatively at the school.
"These are dangerous teaching in this condition. Sometimes lessons have to be disrupted because of the reptiles invading the school. When lessons are going on, you will see students looking above just make sure that they are not hurt or bitten by the reptiles. Masters and students are always on the alert and this does not help at all," he said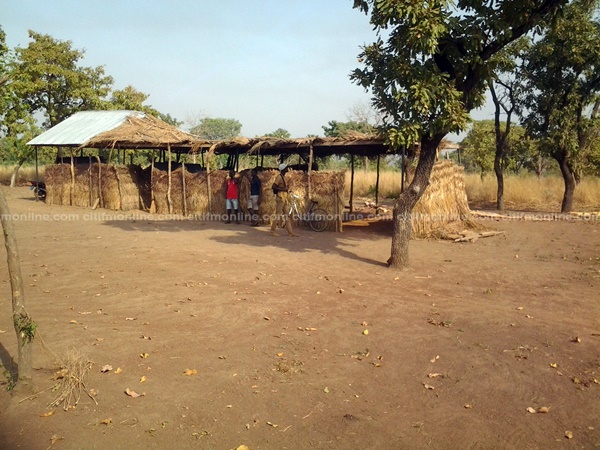 Abdulai Alhassan further explained due to the challenges faced by the school, many students prefer to attend other, more distant educational institutions in the region.
"The school is serving several communities around but because of the structure, it is not attracting enrollment. People prefer traveling daily to Bimbilla to attend classes and come back to their communities instead of enrolling in the school. Again due to nature of the structure blackboards and furniture of the school are left on the mercy of the weather," he lamented.
He, therefore, appealed to the government through the Nanumba North district assembly and other civil society organizations to come to the aid of the school by providing the school with a modern classroom block.