The weapons that went missing at the Kumasi Academy in the Ashanti Region have been found.
The Manhyia Divisional Police Commander, ACP Kwaku Buah, who confirmed this to Citi News, said the weapons were found in a sack close to an abandoned toilet facility in the school.
He said school authorities have since identified the weapons which are currently in police custody.
Police at Asokore Mampong in the Ashanti Region arrested four persons believed to be behind the disappearance of two shotguns and a pump action gun.
The four persons including the store keeper of the school have since been granted police enquiry bail.
Speaking to Citi News, ACP Buah said Police will carry out a scientific investigation to ascertain how and who dumped the weapons at the scene.
"I can confirm that the guns have been found and are now in the custody of the police. These guns have been identified by the school's authorities as the same guns that got missing about four to five days ago," he said.
ACP Buah told Citi News that the guns were found upon a tip-off by "a good Samaritan."
"A good Samaritan informed the police that he's found a sack in front of an abandoned toilet in the school. So police went to the scene, opened the sack and there the guns were. So we informed the school authorities who confirmed that those were the guns that got missing."
Scientific investigation
The Police Commander also noted that, they will conduct a scientific investigation into the matter to ascertain those behind the disappearance of the guns.
"We are going to do a scientific investigation. You can't commit a crime; leave the crime scene without leaving a trace. We are going to do elimination of fingerprints to see who might have picked them from the store and kept them where we found them."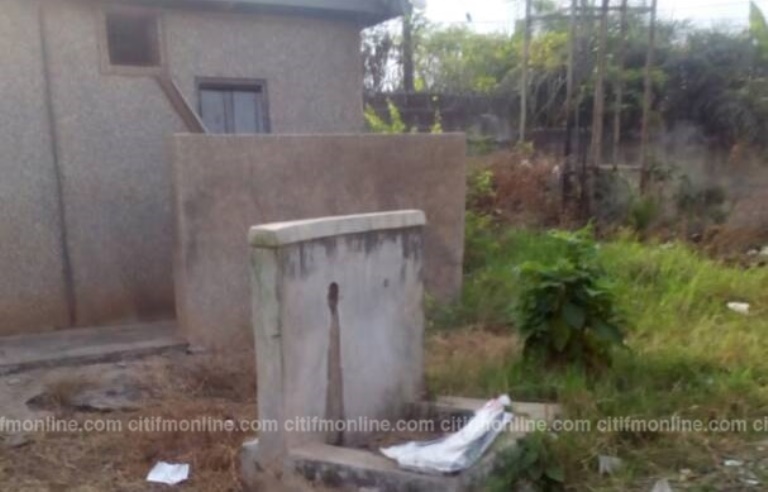 When asked why the school was in possession of  dangerous weapons, the Police Commander said "I've been told that the school was using the guns for security reasons, but those using the guns have all retired from active service so they were in custody of the store keeper for a while, and it was during the renovation of the storekeepers store, that is where the guns got missing."
Student deaths at KUMACA
The Headmaster of the school, Reverend Osei Owusu, declined to speak when Citi News contacted him on the matter, but did not deny the incident.
The Kumasi Academy was in the news recently following reports of student deaths that was eventually linked to an outbreak of the swine flu virus.
The students, teaching and non-teaching staff of the school were eventually vaccinated against the spread of the infection, and the Ghana Health Service has declared the virus over in the school.
For the whole of 2017, the school lost eight students.
Source: Citifmonline