Television goddess Nana Aba Anamoah has revealed she personally reported to the police when social media controversies regarding the number plate on her Range Rover gift was brought to her attention.
According to the renowned broadcaster, she had no knowledge of the number plate on the vehicle nor the owner until the storm on social media begun.
Speaking in an interview with Joy FM's Kojo Yankson, the acting General Manager of GHOne TV said issues concerning the car has been solved in her name and she is cruising in it.
"I was in the office with my loved ones and I received a message that there was a present out there. I went out with my friends and there was this black monster and I was happy and I went around it. I was happy for the gift just as I was with the numerous items I had received since morning from different people.
"Later on, I saw the conversations going and the claims people were making about the number plat but  I wasn't bothered. When I noticed the concerns about the number plate, I went to the police myself to file a report. The next day, I went to the regional CID officer and filed a witness statement that I had received a car with a fake number plate. I took it seriously. I don't know how this number plate came on the car and the police are investigating. I received it as a gift, I have nothing to do with it and I don't even have that money to buy such a car," she narrated.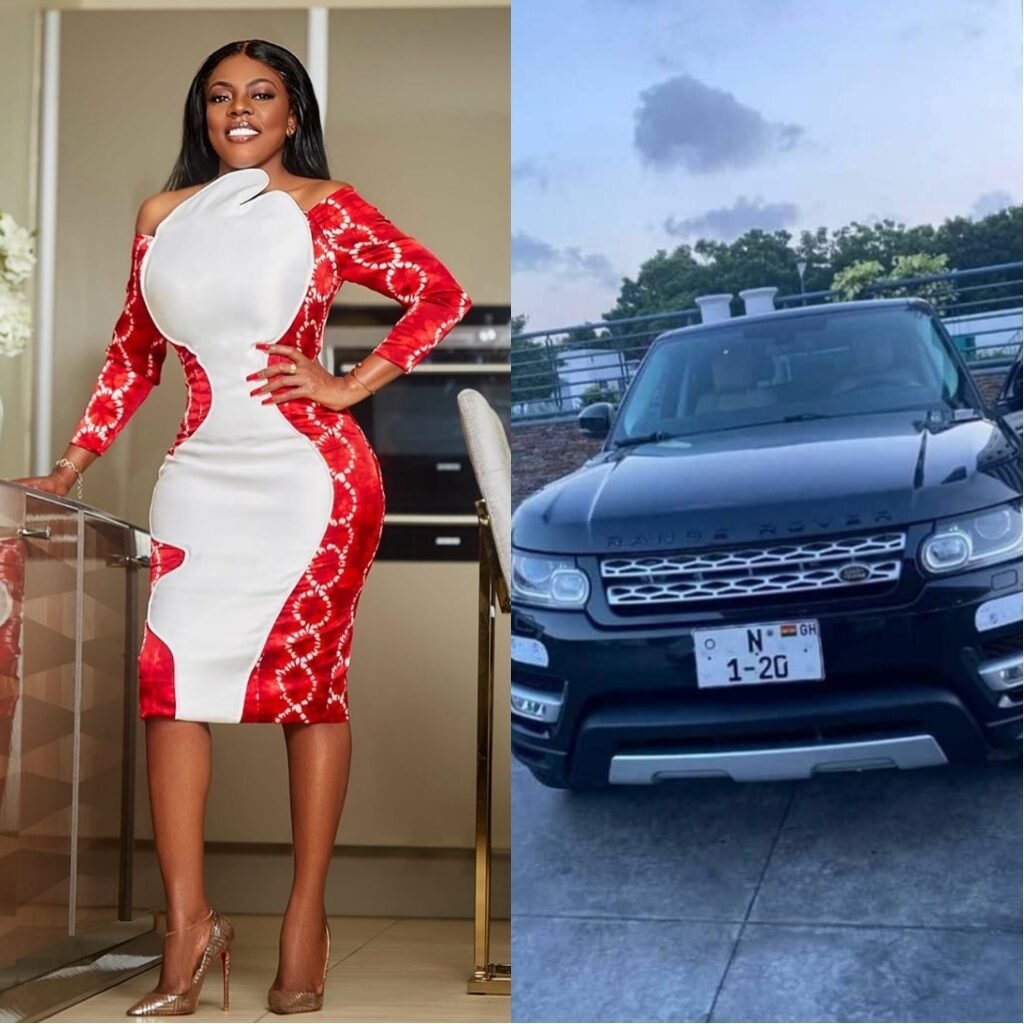 It's not a fake gift
She further revealed saying, she is not driving a fake range rover and that the car presented to her on her birthday is a true gift.
"I don't know where all this hullabaloo came from, oh Nana Aba's fake range, it's not a fake range, I'm driving the range this morning, it's my car",
Explaining further, she said "negative energy does not bother her, I see it and I have a laugh. On a bad day, what I do is I go on a social media, search my name and see all sort of things people write about me."
"Hate doesn't drive hate, only love does. I wish people well; I hope that the same energy they use to write negative things; I hope they apply it positively to make our country a lot better for all u", she told inquisitive Ghanaians who are always gossiping about people.
"I'm happy I'm driving my Range Rover; I'm assisting the police with the investigations. If the police feel that inviting me again, I'm happy to go and assist them with the investigations", said Nana Aba Anamoah.
"But the car is mine, the car was registered on Monday in my name and is my car and I thank whoever bought the car for me", she emphasized.