President Nana Akufo-Addo has suspended the Upper West Regional Minister, Sulemana Alhassan.
This is after he is reported to have protected a group of angry youth believed to be members of the New Patriotic Party (NPP), who besieged the Upper West Regional office of the National Disaster Management Organization (NADMO) on Wednesday evening.
The Deputy Upper West Regional Minister, Amidu Ishaq, will act in the stead of the suspended regional Minister pending the conclusion of an investigation of the incident, according to a statement from the Presidency.
The statement added that "President Akufo-Addo reiterates his commitment to the application of the laws of the land, which must occur without fear or favour, affection or ill-will, and without recourse to the political or ethnic affiliations of any citizen of the land."
At about 5:00 pm on Wednesday, the youth from the Wa East district, numbering about 30, arrived in two pickups and a minibus to storm the NADMO offices at the Upper West Regional Coordinating Council.
After the police got to the scene of the disturbances and effected the arrest of three persons, Alhassan Suleiman, is said to have ordered the release of the suspects.
Following the incident, workers of NADMO went on a strike in protest of the actions of the Regional Minister.
The striking workers of NADMO chided Sulemana Alhassan, for allegedly shielding angry youth who attacked the NADMO Regional Director, instead of allowing the police to arrest them.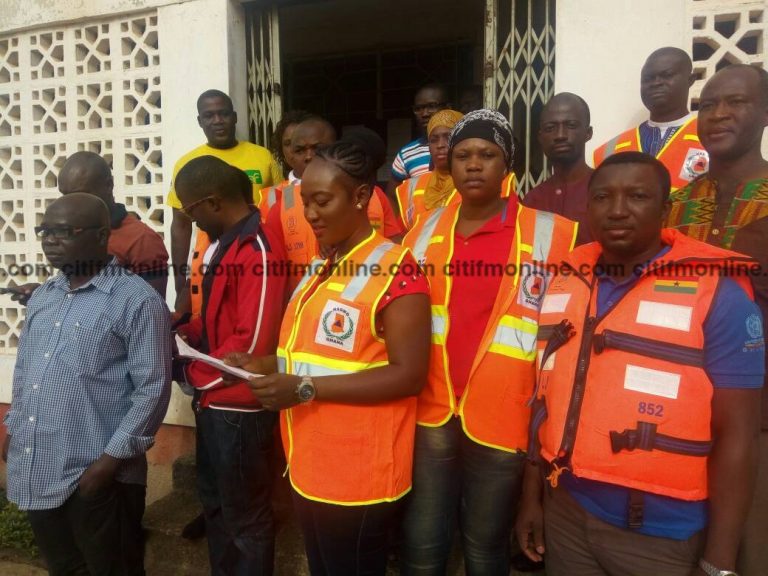 They said the Minister demonstrated no value of their lives given the attack on the offices of NADMO led to an aide to the NADMO Regional Director being beaten to a pulp.
The Regional NADMO Director, Isaac Seidu, who appeared to be the main target of the attack, however, escaped unhurt.
Isaac Seidu told Citi News that "the police came and met the boys around my office but when they wanted to make the arrest, the Minister [Sulemana Alhassan] came down and prevented them."
Find below the full statement from the Presidency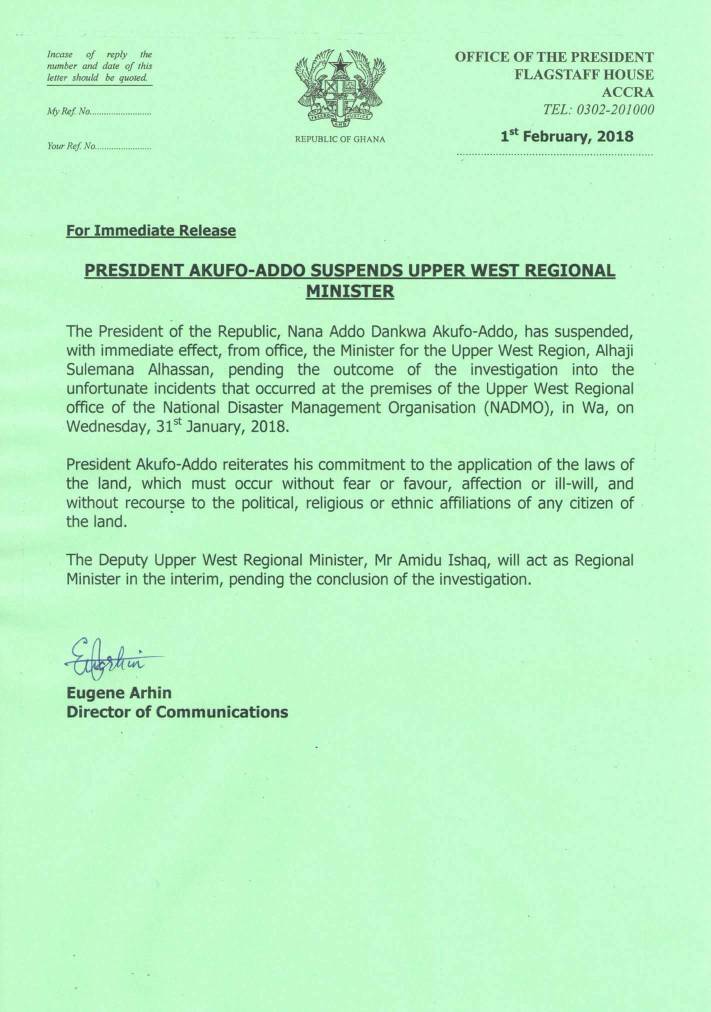 More soon…
Source: Citifmonline