A member of the Presidential Press Corps has been identified as one of the seven persons who died on Saturday following the Atomic Junction gas explosion in Accra.
Mohammed Ashley, a cameraman, who was capturing the scenes of the accident, has been confirmed as the person who reportedly fell to his death from the flyover at Atomic junction.
While recording, he reportedly jumped off the footbridge because he panicked and suffered an excruciating death.
President Akufo Addo pledged to take up the cost of the funeral and other expenses Ashley's family will incur.
Mohammed Ashley, a Muslim, is expected to be buried tomorrow [Tuesday].
The late Ashley was a reporter (Camera Man) at Net 2, an Accra-based television station.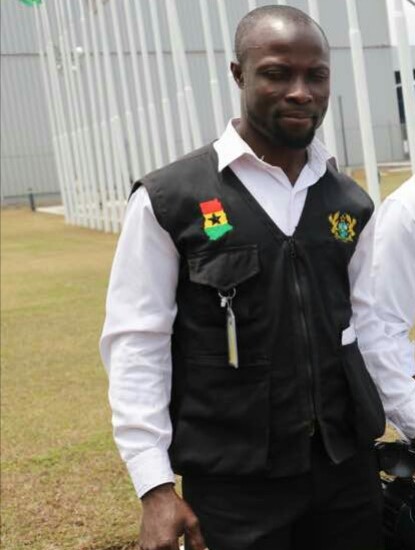 Chief Executive Officer of Ken City, Stella Agyapong eulogized the late reporter.
"Mohammed being a camera man took the other direction when everyone was running in the opposite direction so he could get footage. We went to the morgue to see him and he was severely burnt, " she lamented.
A total of seven people perished, whereas 132 others sustained various degrees of injury. Six of the dead are yet to be identified.
Source: Citifmonline