The 'Nations Wembley' renovation works has been done and it will be officially opened on Sunday to the public for free when the Black Queens face the Banyana Banyana of South Africa in a friendly match at 5 pm.
Earlier news from the Ministry of Youth and Sports on Wednesday suggest that the Accra Sports Stadium was being put in shape for the 2018 African Women's Championships.
The Stadium is ready for the 2018 African Women's Cup of Nations (AWCON) which will be hosted by Ghana.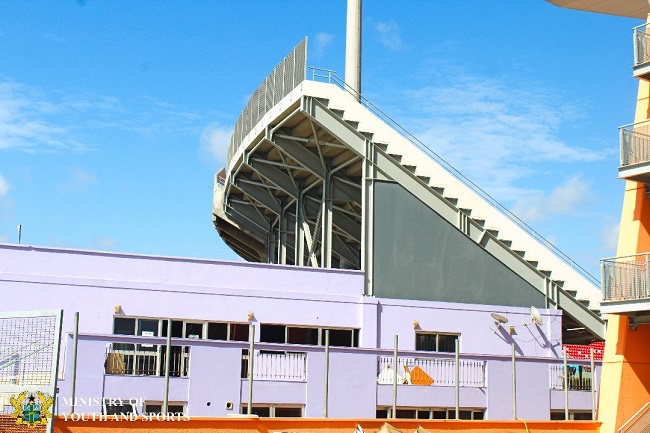 The tournament will run from November 17 to December 1 and Accra and Cape Coast will host the 8 participating countries which is schedule to kick-start from November 17 to December 1.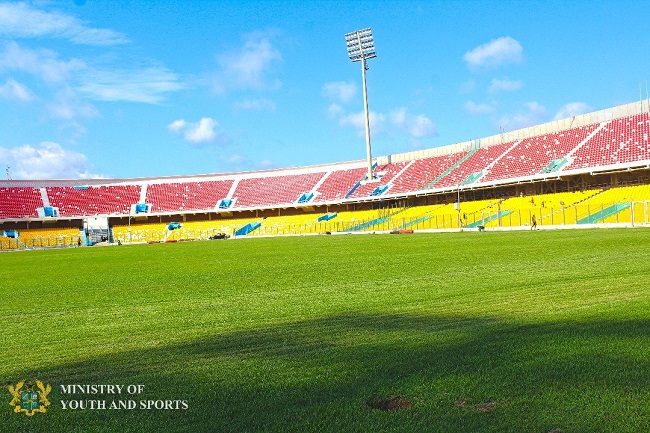 The Accra Stadium has been undergoing some renovation works for some months now and it seems that some work is going into making the ground ready for the event.
The floodlights and the pitch seem to have experienced a face-lift.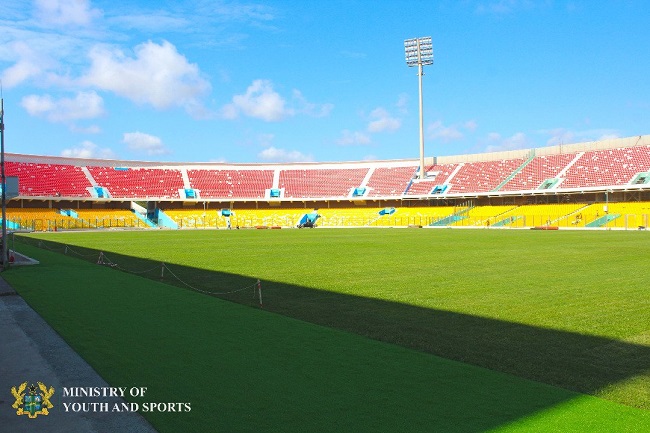 Ghana will square off against Algeria in the opening match of the competition on Saturday, November 17 at the Accra Stadium.
However, there is some way to go before it can take care of some of the continent's high profile matches in terms of women's football as the seats and the scoreboard need some attention.