The Speaker of Parliament, Prof. Aaron Mike Oquaye has been sworn in as the acting President of Ghana.
He was sworn into office by the Chief Justice, Sophia Akuffo on the floor of Parliament at an emergency sitting of the House.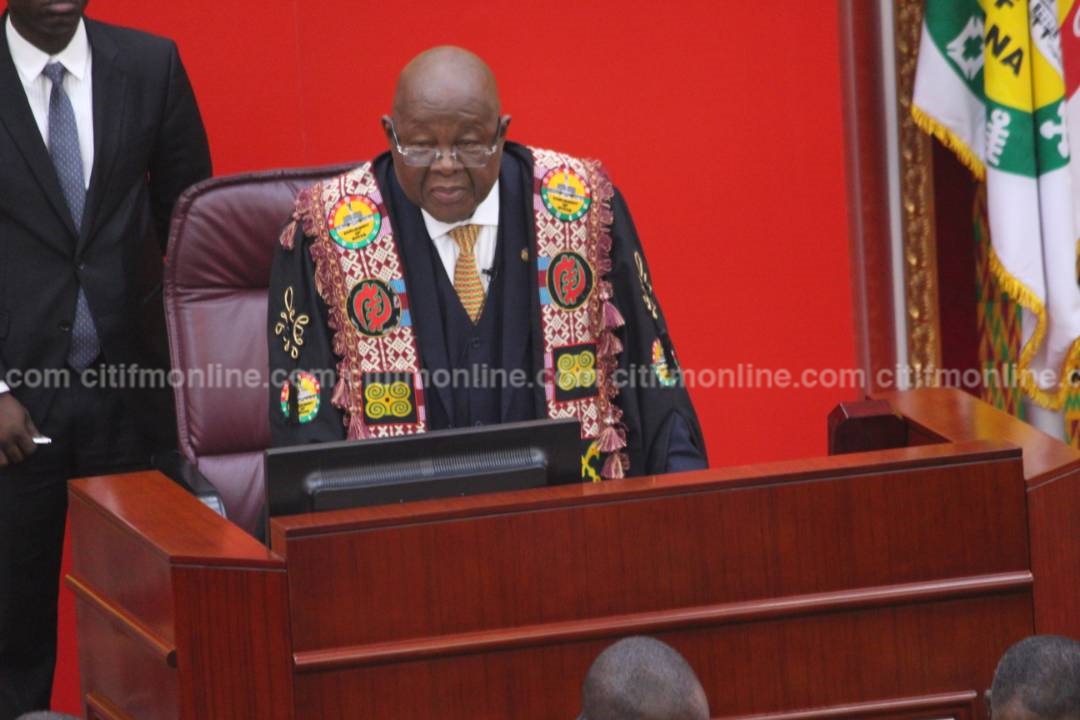 He accordingly took the oath of office.
Prof. Oquaye's swearing-in was necessitated by the absence of the elected president, Nana Akufo-Addo and his Vice, Dr. Mahamudu Bawumia from the country.
Where is Akufo-Addo?
President Akufo-Addo left Ghana on Sunday for Monrovia, Liberia as a guest at the investiture of the President-elect of that country, George Weah.
… and Bawumia?
Dr. Bawumia left Ghana for the United Kingdom on Friday night on medical leave, according to the Presidency. This was after a statement from the Presidency indicated that he had taken ill earlier in the day and was undergoing medical checks.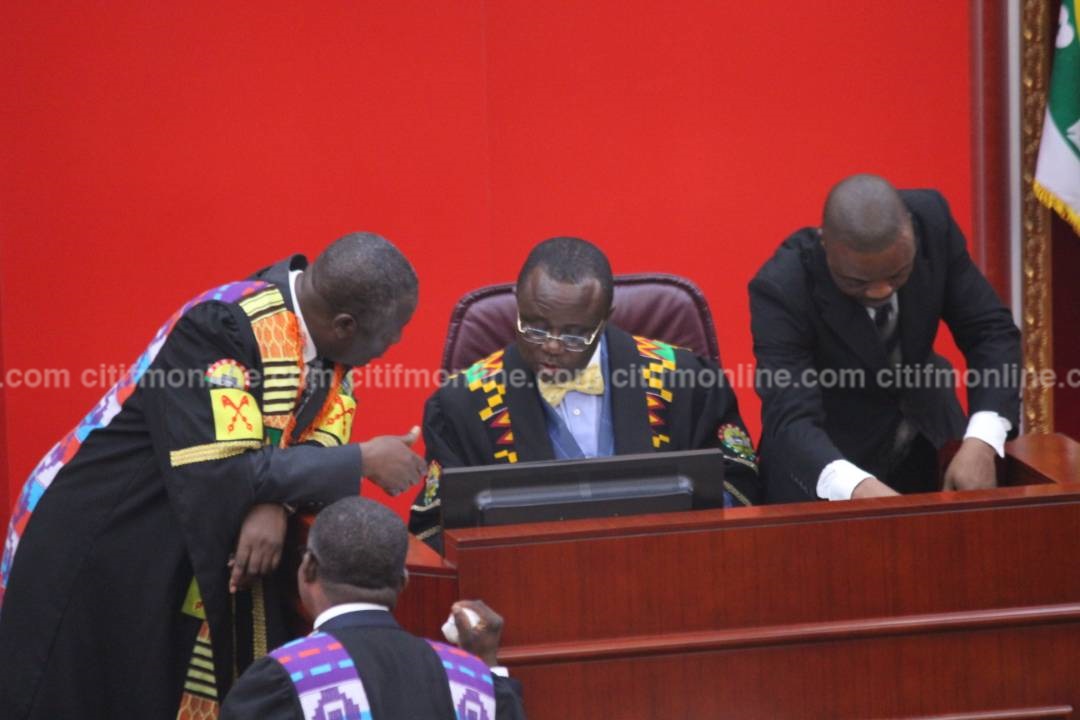 It said upon the advice of his doctors, he was asked to travel to the UK for further checks.
What does the constitution say?
According to Article 60 (11) and (12) of the 1992 Constitution, "(11) Where the President and the Vice-President are both unable to perform the functions of the President, the Speaker of Parliament shall perform those functions until the President or the Vice-President is able to perform those functions or a new President assumes office, as the case may be." "(12) The Speaker shall, before commencing to perform the functions of the President under clause (11) of this article, take and subscribe the oath set out in relation to the office of President."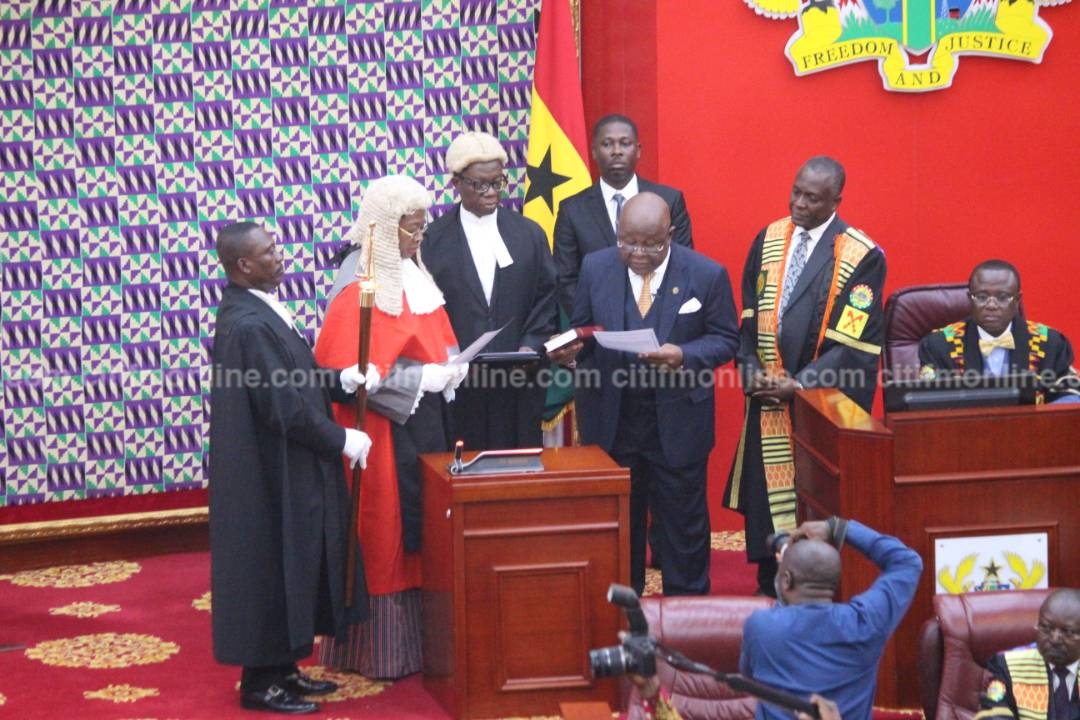 Meanwhile, some political scientists are challenging the interpretation of the constitution. They argue that since the elected President, Nana Akufo-Addo is still acting in his capacity as President while in Liberia, it is unnecessary to swear in Prof. Oquaye as acting President.
It will be recalled that when President Akufo-Addo took office in January 2017, he swore into office one of his appointees, Shirley Ayorkor Botchwey as the Foreign Affairs Minister while in Ethiopia.
Source: Citifmonline