A man has shot dead two police officers and a nearby driver in the eastern Belgian city of Liège.
The gunman took a female cleaner hostage at a school before being killed by police. Two other police officers were also injured.
The man's motive is not yet clear but terror prosecutors are looking after the case.
Police sources quoted in local media said the man was heard shouting "Allahu Akbar" ("God is greatest" in Arabic).
Belgium remains on high alert after attacks in 2016 claimed by the Islamic State group left 32 people dead. Brussels-based militants were also involved in the 2015 Paris attacks.
Belgian Interior Minister Jan Jambon said the country's anti-terrorist crisis centre was monitoring the situation.
"There are elements that point in the direction that this is a terrorist act," Eric Van Der Sypt, spokesman for the Belgian federal prosecutor's office, told the AFP news agency.
Footage on social media showed people running to safety as several gunshots rang out.
A security perimeter has been put in place where the shooting took place and the public has been asked to avoid the area.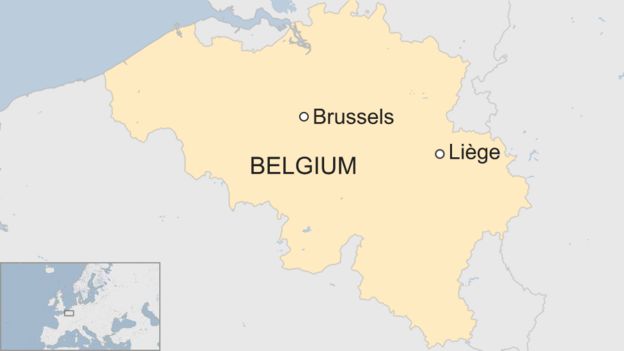 Source: BBC