Vice President, Dr. Mahamudu Bawumia, on Sunday visited the victims who suffered last from Saturday's gas explosion at Atomic junction in Accra.
He was accompanied by a number of government officials and personnel from the Ghana National Fire Service to the various hospitals the victims were receiving medical attention.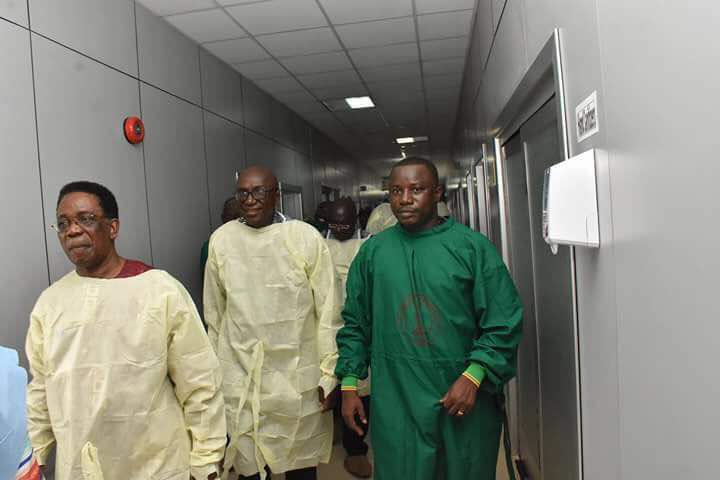 So far, seven people have died, whiles some 68 are receiving treatment, with 64 discharged.
Dr. Bawumia used the opportunity to sympathize with the survivors, and also wished them speedy recovery.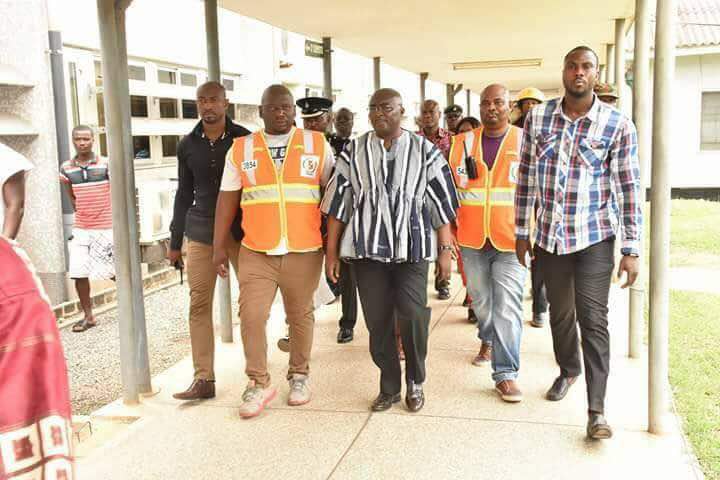 The Vice President also extended his condolences to the bereaved families.
He had said early on that government will foot the medical bills of the injured persons, as efforts are being made to introduce a policy that will sanitize the fuel retail sector to avoid such explosions.
Nearly 30 lives have been lost to about eight gas explosions in the last three years. This excludes the twin disaster of flood and fire on June 3, 2015, which killed nearly 150 people.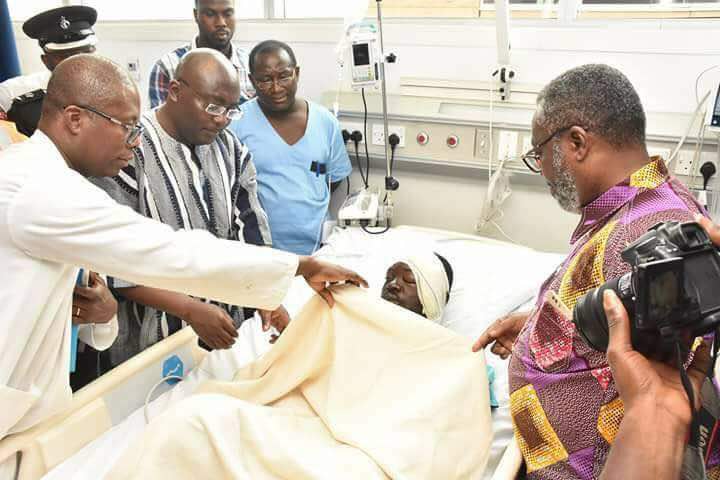 Some 7 people lost their lives, and 132 others sustained varied degrees of injury in the gas explosion on Saturday.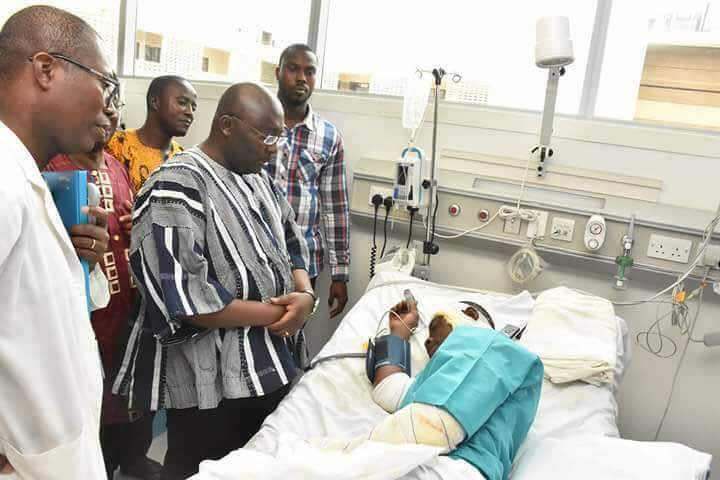 Source: Citifmonline