Former president John Mahama, on Tuesday, joined the president of Kenya, Uhuru Kenyatta to mark the country's Jamhuri Day.
Jamhuri Day is a national holiday in Kenya, celebrated on 12 December each year to mark Kenya's independence from the United Kingdom in 1963. Jamhuri is the Swahili word for "republic".
This is not the first time John Mahama has graced the event, as in 2014, while President of Ghana, he attended the ceremony at the Nyayo National Stadium.
The two countries forged a strong relationship under the tenures of John Mahama and Uhuru Kenyatta with the former leading a Commonwealth Observer mission to monitor the recently held Kenya elections that eventually saw Kenyatta come out victorious.
Critics, however, said prior to the polls that Mahama's close ties with Mr. Kenyatta could affect his objectivity in carrying out the duty.
2017 Jamhuri day celebration
The event, although successfully-held, recorded the lowest turnout in years as the opposition party, who had earlier boycotted the election run-off, refused to take part.
The 60,000 capacity Kasarani Sports Complex in Nairobi which hosted the event only had about 10,000 people in attendance.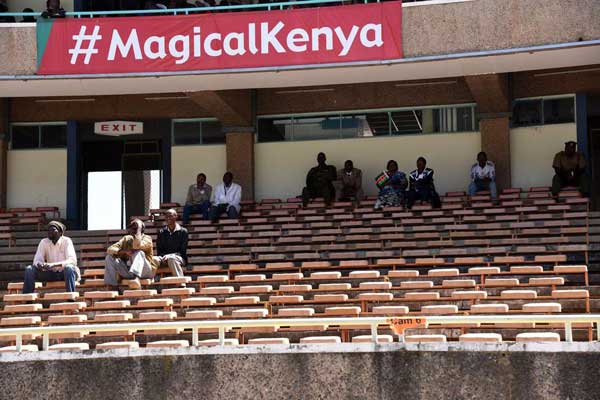 Meanwhile, some political figures in Kenya have described the development as an embarrassment and called for those responsible for the low attendance to be "punished".
Some Kenyans were also given national awards as part of the celebrations.
Source: Citifmonline