The Deputy Minister for Communications, Vincent Odotei Sowah, has assured that government is working tirelessly to ensure the successful implementation of the Free Senior High School programme, which is the biggest social intervention in many years.
There are several media reports of infrastructural challenges confronting the initial stages of the programme.
The Deputy Minister, who is also the Member of Parliament for La Dade Kotopon constituency, maintained that government has channeled huge resources to ensure that the programme benefits the populace.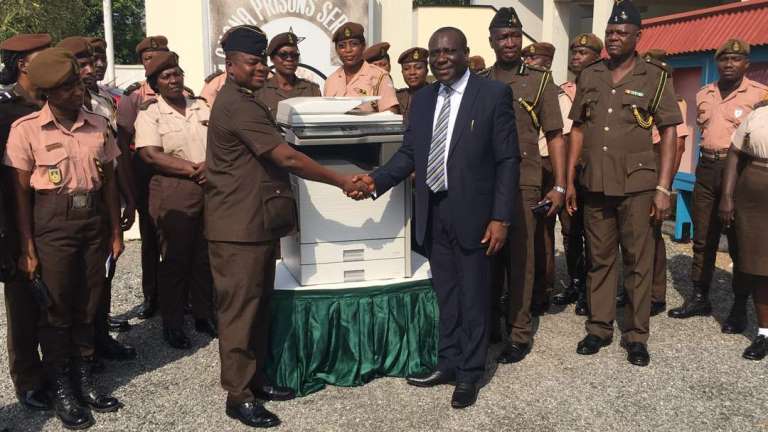 He said "as a broad policy, I think we can all applaud the government for ensuring that it honoured its commitment to transform our education system, and also ensure that we give each child the chance"
Speaking at a ceremony to donate furniture to Labone and St Thomas Aquinas Senior High Schools, Mr Odotei reiterated his commitment to ensuring that schools within his constituency are well-equipped to enhance academic work as well as the welfare of the students.
"Over the years, I have been supporting schools in the La Dade Kotopon constituency.  Today's gesture to Labone SHS and Aquinas is all part of the assessment we've done across the constituency, and we've realized that the increased intake as a result of the free Senior High School programme, the desk will go a long way to provide comfort and ensure that students have a congenial atmosphere to study" he added.
He also debunked assertions that the program is bound to fail.
The MP indicated that, he has initiated various interventions within the constituency to elevate the standards of education.
Some of these include, support to the best teacher award in the constituency, and baseline midterm exams to evaluate performance.
Aside the donation of dual desks to Labone and St Thomas Aquinas Senior High Schools, the MP also presented a state of the art multipurpose photocopier to the prisons headquarters to assist in their official duties.
Source: Citifmonline