The Ghana Immigration Service on Friday conducted an aptitude test for persons seeking to be employed onto the service.
In Accra, about 13,205 applicants who passed the screening exercise on Thursday, were hosted at the St Thomas Aquinas Senior High School for the test.
The over 47,000 shortlisted applicants out of 84,000 applications, were screened across the country on Thursday.
The Immigration Service is expected to recruit only 500 people nationwide after the exercise.
Some of the applicants who spoke to Citi News after the aptitude test say they answered 50 questions.
"It was okay; it was more of logical reasoning, patterns, symbols and others. In all, we answered 50 questions," one of the potential recruits said.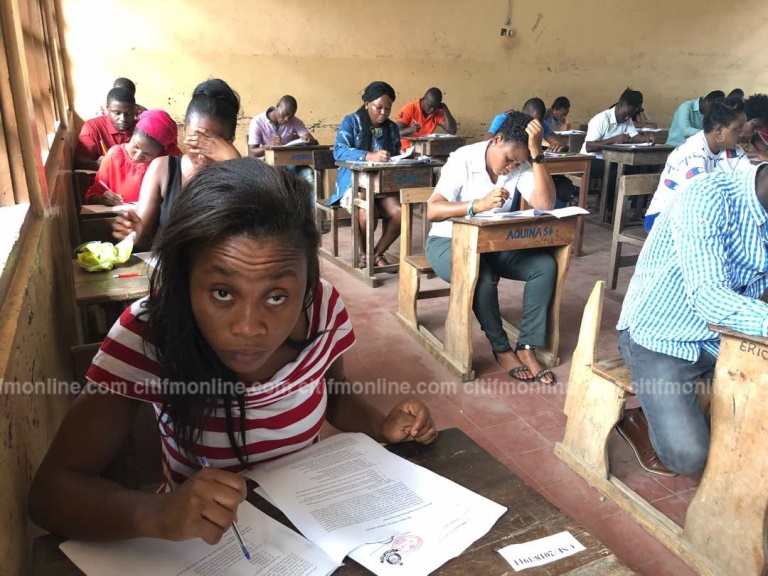 "The questions were cool. Me I started with the English because I was okay with it and ended with the Mathematics. We are just hoping for the best. This is not the first time I've written aptitude test," another one added.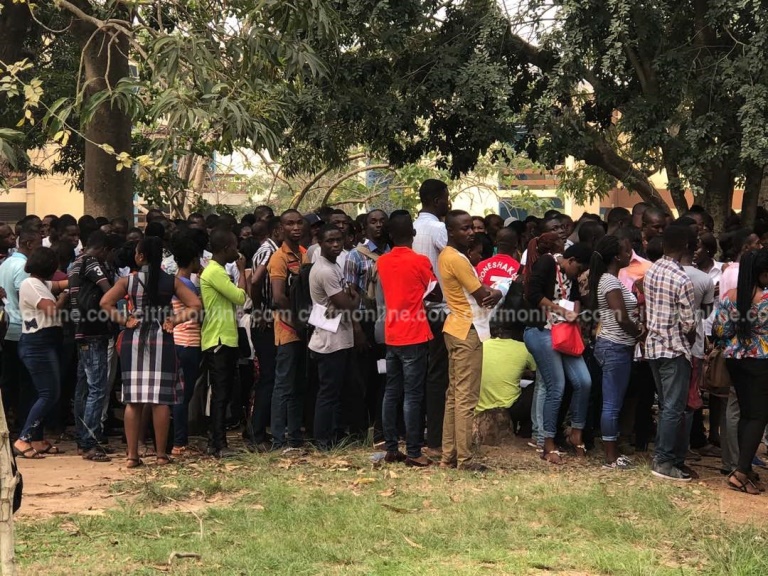 Immigration defends making  excess money from sale of vouchers
In a related development, the Ghana Immigration Service has defended its decision to sell e-voucher to over 84,000 youth when the service plans to recruit only 500 people.
The Service had received a lot of backlash from Ghanaians when it was estimated that GIS bagged some GHc4.2m from the sale of its forms.
But Head of Public Affairs at the service, Supt. Michael Amoako-Atta, said they did no wrong, and that the money generated will be put to good use.
"It is not a matter of Immigration Service making money from the recruitment exercise. This process started in November 2017 and it will end when we get the number that we intend to recruit and train. The sale of the e-voucher was going for GHc50," he said.
"We were using facilities of GCB and they are going to charge us and it is going to be come from this GHc50. Every phase of the process, like today, we have rented the venues across the country and we are paying monies for it. We are paying for logistics, ambulances; we are also going to pay for the marking of scripts. We are going to pay for the software we are using and other things along the line. Currently, I don't know the percentage that will be coming from GIS. We might even delve into our own IGF until the process is over. We have to also pay for cleaning of the centres as well," he added.
Source: Citifmonline