Total Petroleum Ghana, a locally listed oil marketing giant in the country, has donated computers to the Osu Presbyterian Preparatory and Primary School in Accra.
'The gesture is in line with the corporate social responsibility of the company to support education', as stated by the Managing Director, Eric Fanchini, during the presentation in the computer lab of the school, along with other Managers of Total Petroleum Ghana, the Headmistress, School Teachers and the Board of Directors of the School.
The computers with accompanying keyboards and system units will contribute to increasing the resources of the school and to aid in the teaching and studying of ICT.
Making reference to other company initiatives on education, Mr. Eric Fanchini mentioned Total Safety Cube, 'a safety programme the company has championed with the support of Road Safety Agencies since 2013.' 'The programme focuses on sensitizing school children in high-risk areas on road safety through practical demonstrations and donation of safety kits.'  In 2017, about 8,200 pupils were impacted by this education in both Upper East Region and the Northern Region.' 'In addition to this, the company has constructed a school facility comprising a 3-unit block, an office, a playground, a KVIP, and a urinal facility in the Jirapa District in the Upper West Region.'
He further explained that the objective of Total Petroleum Ghana wasn't solely to sell petroleum products but to build the society and create avenues to better the lives of people in the community in which it has served for over sixty years; evidenced by its recognition as the Corporate Social Responsibility Company at the Ghana Energy Awards in 2017.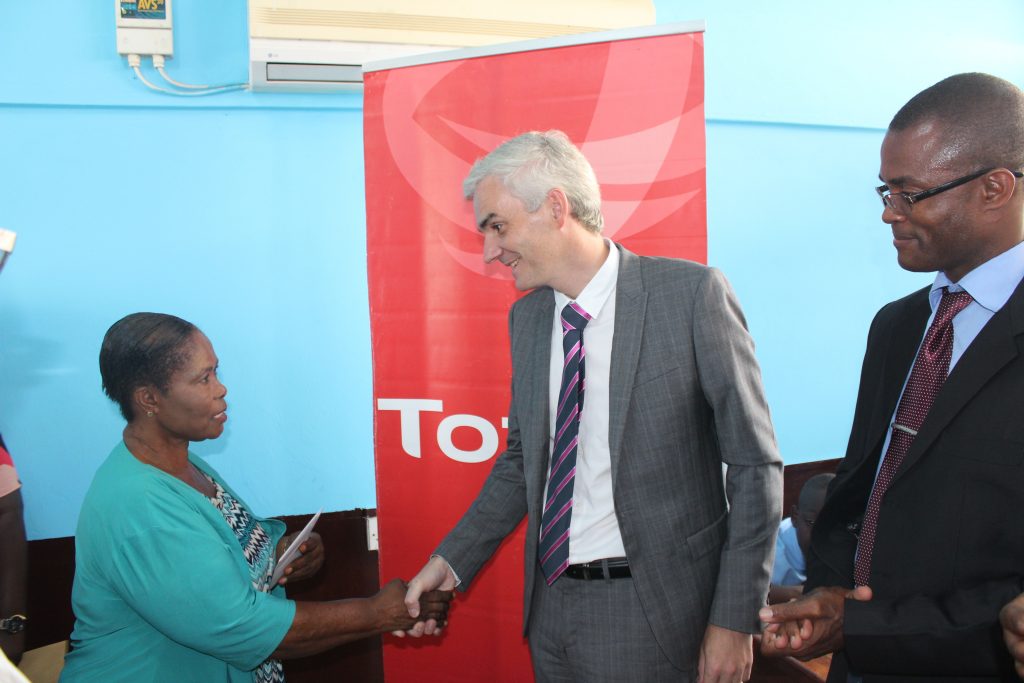 He urged the students to use the computers to research and create new things.
The Board Chairman of the School, Mr. Mawuli Ababio, lauded the effort of the company and thanked them for coming to the aid of the school.
The Headmistress of the School, Madam Veronica Appiah-Kubi expressed gratitude for the computers adding that, it came in at a moment where the school needed such resources.
Source: Total Ghana